IAE Paris-Est, one of the best university management schools in France
With its extensive experience, IAE Paris-Est is one of the best university management schools in France, according to the Eduniversal annual ranking. Certified by Qualicert, member of the AACSB, it is now eligible for the AACSB accreditation. 
Thanks to its 11 degree programs and more than 30 majors, the quality of its faculty (77% of permanent faculties have PhDs in Management Science) and the professional success of its graduates (45% of students find jobs even before the end of their studies, 82% within three months, and 90% within six months), IAE Paris-Est is a major player in vocational higher education, learning (simulations, business games, COIL, cases studies including some from Harvard Business Publishing) and research in Management. Every year, the IAE Paris-Est trains more than 1,ç00 students in management (accounting, finance, management, marketing, etc.) at Bachelor's, Master's and Doctorate (LMD) levels variously through full-time, apprenticeship, continuing education and e-learning programs.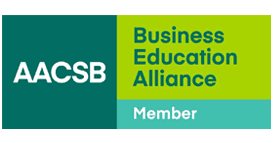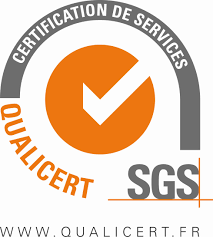 ---
One school, two universities, three campuses
For more than 50 years, University Paris Est Créteil and later University Gustave Eiffel have been at the forefront of teaching and university research in management. To enhance their visibility, the two universities decided in 2011 to consolidate most of their management training within a joint school of management. A true university management school, IAE Paris Est is present on three sites: Créteil, Marne-la-Vallée and Sénart.
---
IAE Paris-Est values: Dynamism, Rigor, Diversity and Solidarity
Dynamism, because in a world in perpetual movement, IAE Paris-Est must constantly evolve and adapt its training provision to changes in the economy so that its graduates are equipped to be the managers of tomorrow. Development of this kind is constructed through interaction with educational teams, professionals and students, and incorporates a critical but nevertheless constructive thinking on the profession of manager.
Rigor, because being part of the university system obliges us to maintain academic excellence. And proximity to the world of business calls for professionalism with regard to all our partners, enterprises in the private and public sectors, the CFA and institutions. Our students in full-time programs, apprenticeship and continuing education thus receive both a top-quality education and support for professional integration.
Diversity, because it is a source of intellectual and cultural richness, as is evident from the variety of our stakeholders (students, employees, job seekers, attendees), coming from different socio-professional categories and from different countries. Diversity means a wide spectrum of training, either full-time or in conjunction with work, provided by teacher-researchers and professionals from the world of business.
Solidarity, because lack of financial resources should not be an obstacle to students' studies. Our school provides an active support policy for studies and international mobility, both incoming and outgoing. For our students who spend a semester of studies abroad, financial support is provided. For foreign students, a policy of exemption from registration fees, based on academic criteria, is applied.
---
Our Mission
The mission of IAE Paris-Est, University School of Management, is to train responsible managers through programs that meet the highest professional and academic standards. Engaging in the socio-economic world, the school fulfils this training mission through reflexive research on the economic, societal and environmental challenges of management.
Mis à jour le 29/03/2023 10:23